Hey Guys,
I have focused to finish another project on my list.
Some of you surely remember the Mighty Max playsets from childhood.
I had some on my own when I was 9. The Ice Alien Playset was also one of these toys.
So finally I decided to get a old used one (couldnīt find mine) to coat it with silver.
This one was perfect to push it into the HR Giger direction by adding a dark silver finish with a poisonous green accent.
Hope it throws you back into your own childhood. :-)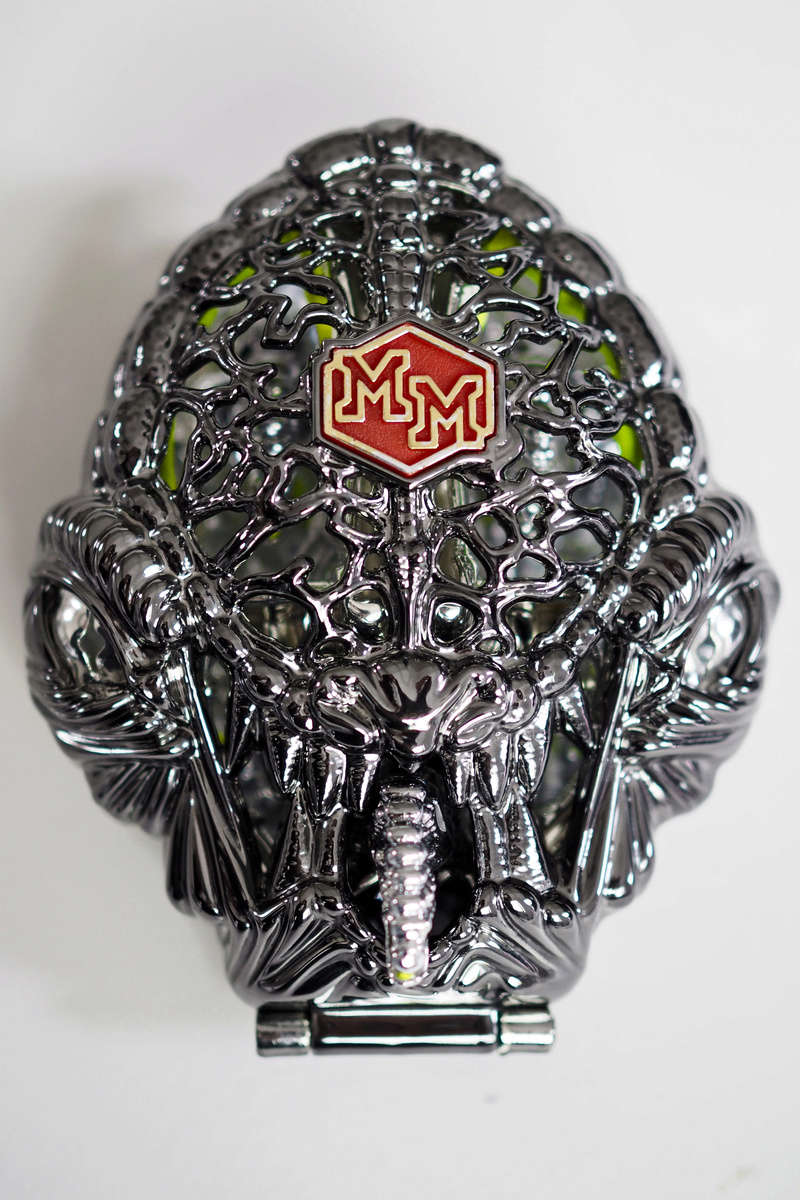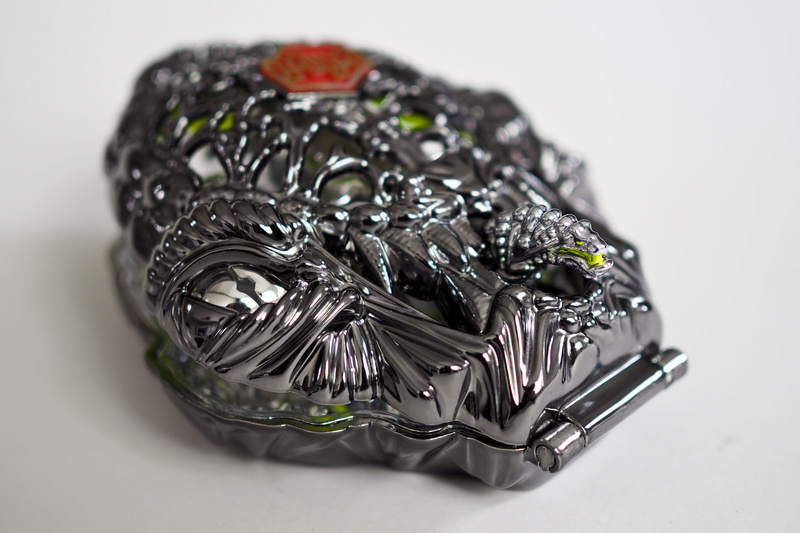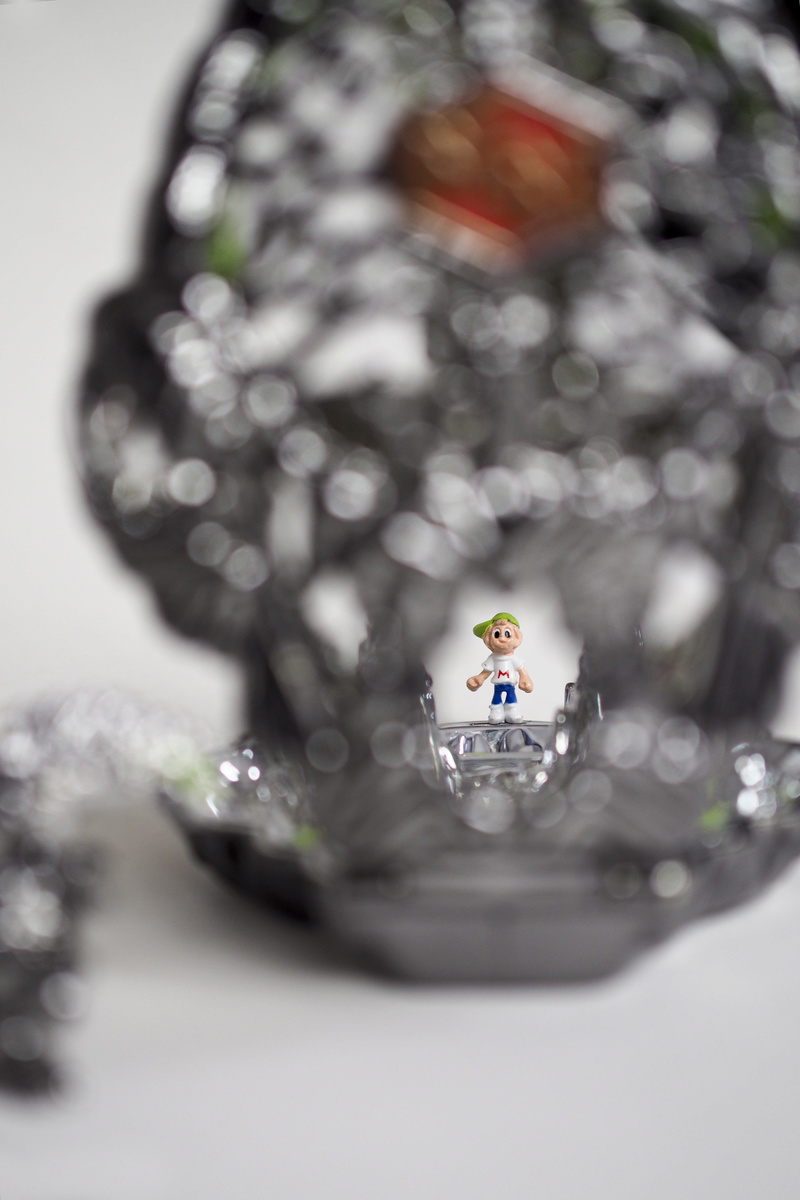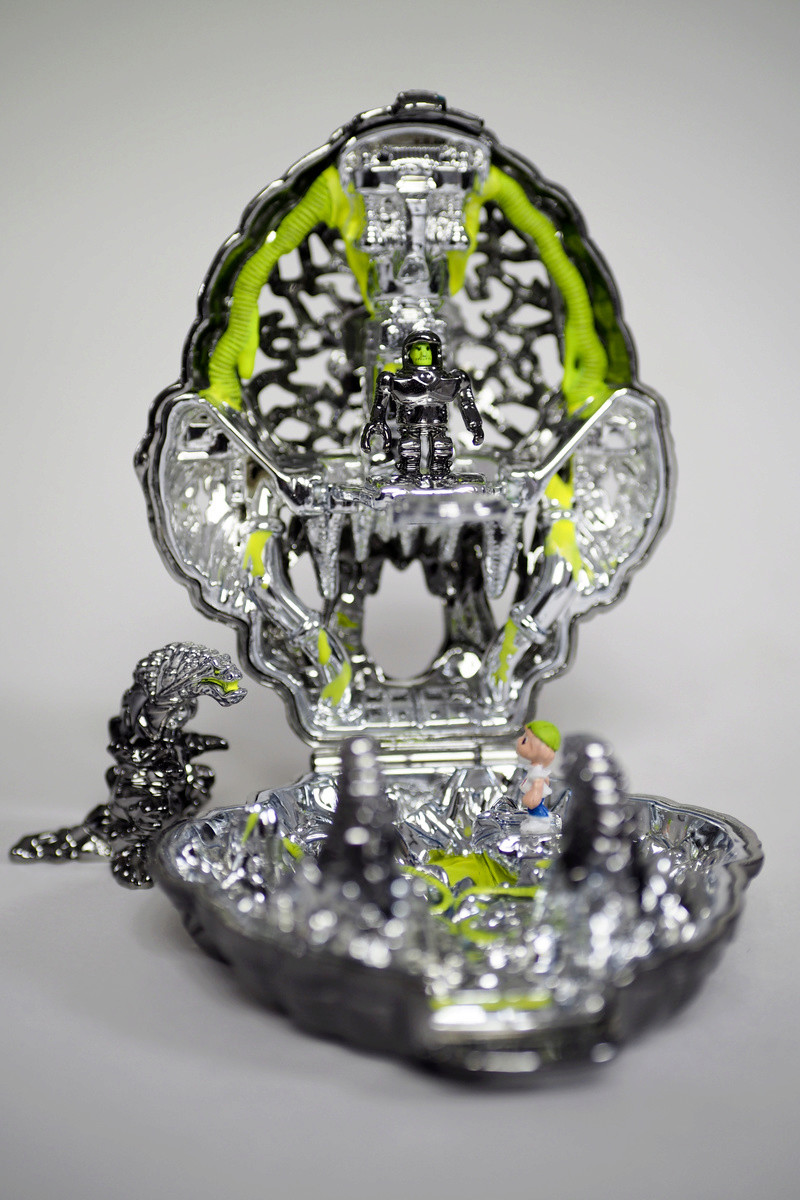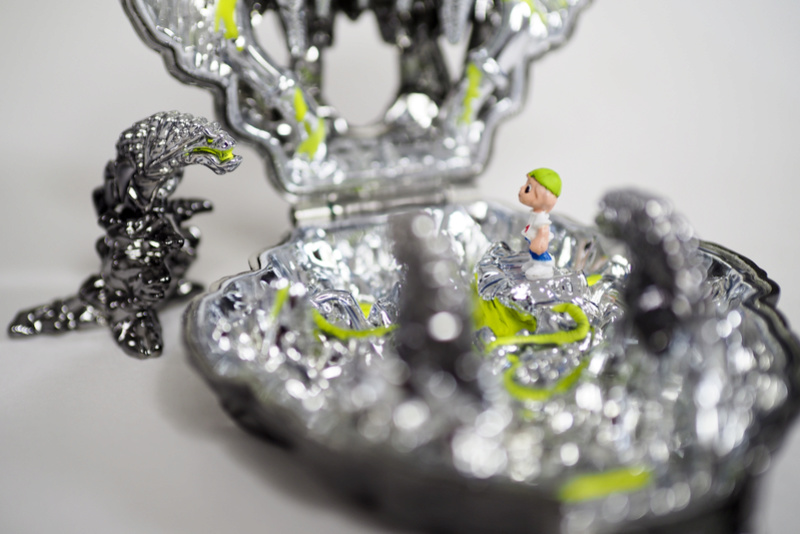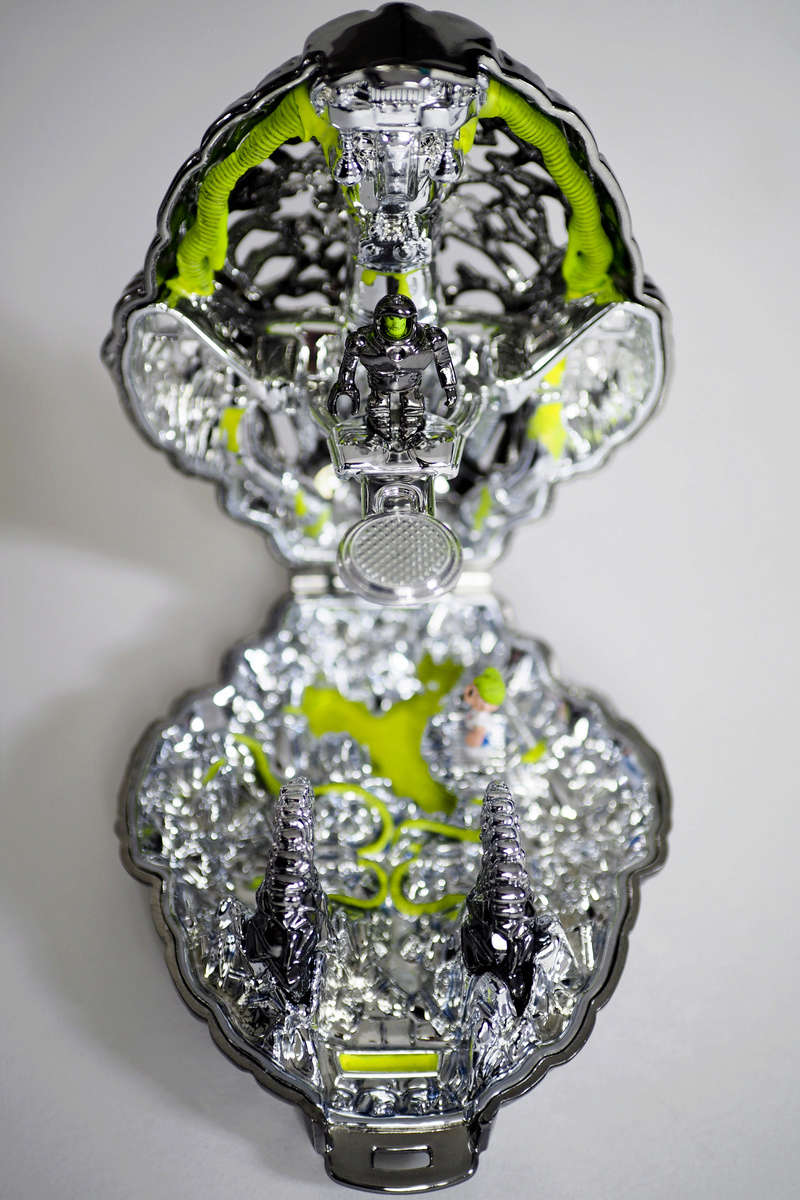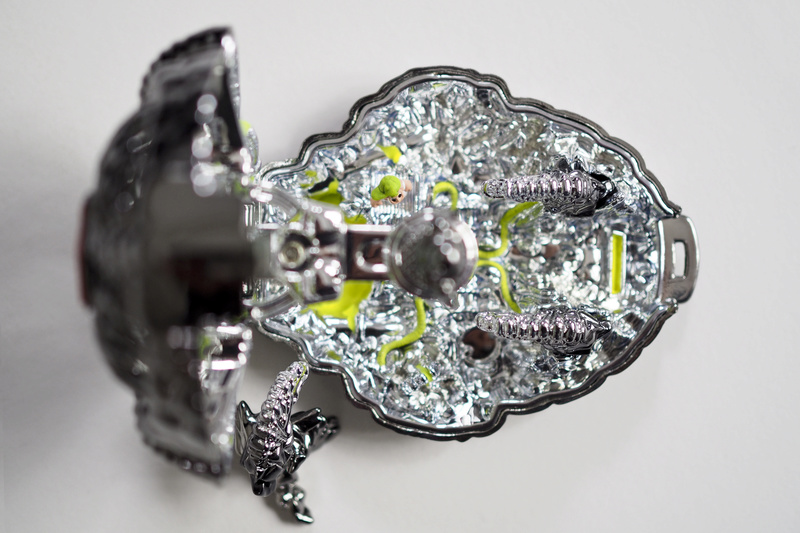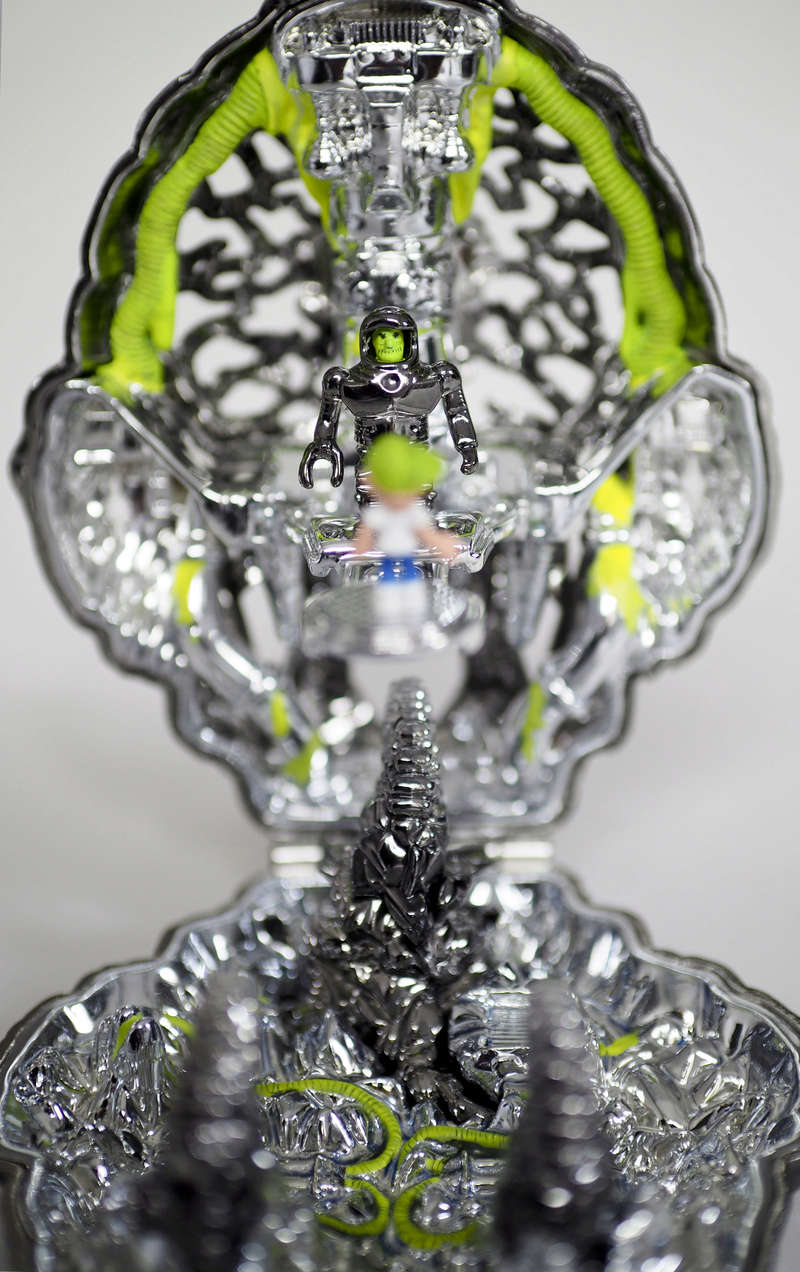 Holy fuck ! Tihs is awesome ! I loved mighty max when I was a child, my first one and prefered was the snake with the scorpion and mummy inside !
CAD Too Buku




Posts

: 1145


Join date

: 2012-11-04



Thanks my friend!  
Yes I remember the Snake very well - this was also my first one.
This playset was sooooo awesome. Loved the Mummy inside the sargophagus and the hidden details.
Was also thinking about customising this one, but decided to start with a silver refinement on the ice alien.
Ordered also the first edition of the sealed and original packed horror heads.
Which ones did you had at your toy box back in 1992/93?
I got many at the time, got the snake, the zombie hand, the lzard head, the prehistoric long teeth, the lava golem, the dragon island, the spider, and some more but I don't remember well... I have still some lying somewhere but I am sure that I don't have anymore the snake, I traded it for another one (I was fucking dumb at this time).
CAD Too Buku




Posts

: 1145


Join date

: 2012-11-04



Great idea of coating, and the coating went all great !
CAD Animal Mother




Posts

: 1904


Join date

: 2012-11-27



thanks for the flowers.
Yes the coating has a perfect finish, easier to coat ABS than PVC.
Do you also had some of these once?


Similar topics
---
Permissions in this forum:
You
cannot
reply to topics in this forum